A BIG Welcome
We at Still on Tap would like welcome our newest author to our website, Malcolm Bucholtz.
I personally have been an acquaintance of Malcom for around 5 years and I have been able to get Malcom to join us to write a new series on Brewing. So keep your eyes out for new articles coming soon.
We want to thank Malcom for taking the time and joining us here at Still on Tap and wish him the best with his coming articles. His depth of knowledge will capture our readers interest and keep them coming back for more.
About Malcom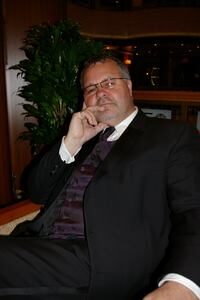 Malcolm has gained notoriety in western Canada for delivering his Distilling Workshops. Over the past 5 years, over 500 people have learned the art and science of brewing and distilling in these Workshops.
When not teaching others, Malcolm can usually be found happily pursuing the art and science of brewing and distilling while putting the finishing touches on his M.Sc. thesis document to complete his M.Sc. degree studies.
Malcolm has authored two books on distilling: Field to Flask – The Fundamentals of Small Batch Distilling and The Recipe – Reviving the Lost Art of Home Distilling.
To learn more about Malcolm and his Workshops, visit www.ProhibitionUniversity.com.